For this personal blog post I'm discussing what I'm thankful for in the year of rough, 2020. While some people say this year sucks, and there is some good reason to say that, I won't say this year has sucked for me. Yes, I had a close family member die and my mom had to quit her job for health reasons. However, I still have my health, shelter, my other family members, and I achieved several goals. Finally, I'm starting on a major goal that will change my life in 2021. Hopefully this post will help you think about what you're thankful for.
What I'm Thankful For: My Health
I'm so glad I took my health seriously over 3 years ago and lost weight through Keto. Yes, losing weight made moving and living easier but it improved my physical health. The world knows now if someone has co-morbidity, like obesity, he/she has a higher chance of dying from Covid-19.
The virus doesn't scare me since its arrival in America earlier this year. I wrote about how I and my other family members continued to work when things got rough because we are essential workers. The virus doesn't scare me and I go to work or to the store because of my good health. I make sure I get 7 to 8 hours of sleep a night, eat well, exercise, get sunlight, and stay away from vices.
While I'm thankful for my good health I will continue to maintaining it. I can't slack off and let my body suffer.
What I'm Thankful For: My Family
This year showed me that having a dependable family is paramount in this world.
We all need family for assistance, be it physical or emotional or financial. Yet, family needs to come together when rough times come.
Seeing how my mom caring for my aunt, her youngest sister dying of cancer, put me in awe. My mom changed careers to become a CNA. Although she told me about her job I never saw it in action. My mom was able to not only care for her sister but teach my aunt's family how to provide better daily care.
Then I saw my brother try to assist other family members in improving their careers. On top that he mentors younger people in the community. He's become a strong man not only at his job but also in his community. It makes me so proud.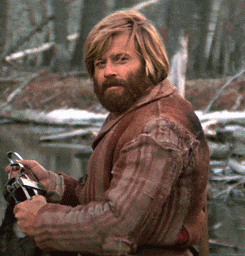 What's I'm Thankful For: My Plans For 2021
Finally, I'm thankful for "Past-Brittany" for getting out of debt and saving that money to put "Present Brittany" into a good position today. Now I have the ability to open my own online store next January. This will allow me to take more control over my time which I dearly want.
On top of that, I'm thankful for my writing career improving, for my blogs getting more visitors, and the ideas for new books. Yes, I'm finally reaping the fruit of my labors and it's awesome to see hard work pay off!
---
Don't miss another article by subscribing to my newsletter! Get my articles before they're published!
My Ebooks Available On Amazon