In late February 2021 I was in Home Depot to pick up something for a home repair project. Well, I like to walk around the store to see what they have, especially tools. And I have many that I use (and one or two that I don't use frequently). After viewing the tools continued my browsing and came to the Garden Center. There, I saw the store's huge collection of seeds, vegetables, and fruit plants. Even since moving into my new home I always wanted to restart gardening and now this was my chance. I bought a strawberry and a blackberry plant along with some romaine lettuce and okra seeds. This started my newest hobby, which I'm in love with, gardening!
This Is My Second Attempt At Gardening
This is my second attempt at gardening. I tried about a few years ago when I lived in an apartment. During that point in my life I was really into hot chili peppers. I tried to grow a few different varieties and some vegetables that I can't remember.
At first everything was great because my seedlings grew well. However, things went downhill because the location of my apartment didn't provide the plants enough sunlight to grow. And I couldn't move them because the apartment's ground cleaning crew would've taken them. So I had to stop gardening and wait until I was in a better location.
Here's How My Latest Attempt At Gardening Is Going
My latest attempt at gardening is going quite well. The location of my house provides ample sunlight from the morning to evening. Thus, my plants are thriving!
I'm growing my plants in pots/planters because I don't want to dig up the ground, nor do I want to invest and/or build a raised bed. So I picked plants I love to eat that would do well in pots.
My romaine lettuce is growing so tall and I need to transplant it into a big planter soon (which I already have due to the last home-owner leaving several nice planters behind). Next, my blackberry plant is almost as tall as the romaine letter and features large leaves. The strawberry plant did well at first, then a bunch of the leaves died, but it's doing better now. There are new leaves sprouting from the crown. My okra plant is growing slow and my mom said those plants tend to do that so I'll keep an eye on it. Speaking of my mom, she gave me a plant a company sent her in the mail that she didn't want. I don't eat much basil but I took it anyway. It's doing quite well.
What's Next For My Hobby?
My gardening journey continues to take me on new paths that I never thought would take me. I browse Craigslist and NextDoor and I found low-cost seedlings or cuttings. So I have a lead on some raspberry plants, a Goji berry plant, and elderberry cuttings!
This is a great time for this to happen as Home Depot currently has a Spring Sale and I can get 4 large bags of potting soil for $10! I already have my fertilizer so I can prepare my soil for the plants immediately.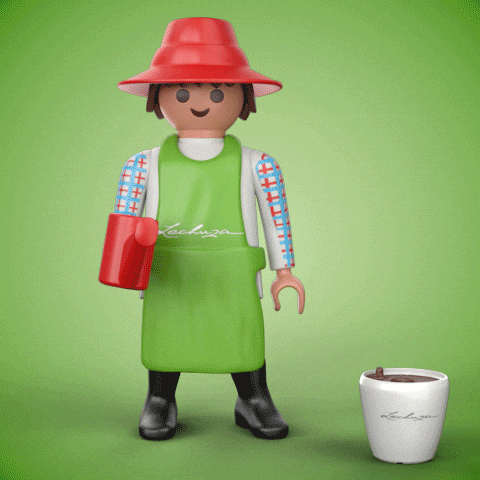 ---
Don't miss another article by subscribing to my newsletter! Get my articles before they're published!
My Ebooks Available On Amazon