I 'm Brittany Gates, and thanks for visiting my blog! On this page you'll learn all about me, even though writing about my life, things about myself and more is weird for me since I don't do it often. It's like when you go to a job interview and the job interviewer throws out the question (usually the first question) "Tell me about yourself." But I'm came prepared so let's do this!
Brittany Gates: The Present
I currently have a day-job working at a web hosting company providing technical support for the company's dedicated servers and virtual private servers running CentOS.
I've worked in the Technology-field for over a decade now because I didn't make a good enough living as a writer back in my early 20s. I made a career change to make money. The punk in me says I sold out but I do like having the ability to pay my bills and eat. But I haven't abandoned writing! I'm slowly making a career change back to writing since I paid off all my debts and saved up a nice nest-egg.
As for other vital stats about myself, I'm single and don't have any kids. When people find out this fact, most are surprised. When asked, I just tell them I'm having too much fun being single (which is true) and I don't want kids (because I love my freedom too much). Other people ask me if I want to get married, and the answer is yes. When is that going to happen? Only God knows!
Brittany Gates: The Beginning
OK, I wasn't exactly born a poor black child. But I love The Jerk and I love repeating that line to people from time to time.
I was born and raised in the great state of Georgia, and I currently reside in the suburbs of Atlanta, Georgia. My family was born and raised in the South too, specifically rural Alabama. They had three of their fives kids in that state, and the final two in Georgia. My grandparents moved to Georgia because my mom was born sick and required better doctors and housing.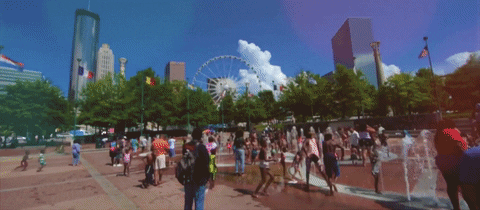 Although my grandparents weren't impoverished, they didn't have access to make the improvements needed for my mom's care. Their home wasn't insulated for heat and my mom needed the warmth to breathe well. Plus, the rural doctor knew he didn't have access to the medicines and care the cities had.
I was born in July 1982, and I'm a Leo. My mom loved to tell me the story of how she had to take multiple pregnancy tests and finally a blood test to find out she was pregnant with me. I guess I was a "ninja fetus."
As for siblings, I have a younger brother. He was born four years later and is also a Leo! So my mom has some head-strong yet competent children.
After our parents divorce, my mom, brother and I lived with her parents (my grandparents) in their house. My uncle was there, and sometimes my aunt (my mom's younger sister) would come to stay with her three kids. To say the house was full was an understatement. But we banded together as a family should to help each other out.
Overall, my brother and I had a good life. We not only had the love and support of our mom, but we also attended private school (because my mom didn't like the public school system in the city) and had access to playing outside, toys and video games.
Writing Career: Part 1
I'm restarting my writing career after about taking a decade or so off. When I graduated from college in 2004 with a B.A. in English my plan was to become a published writer. The problem was I didn't have much of an idea of how to make that happen. I did work at my college's newspaper and magazine, but I didn't venture out to see how could I write like that in the "real world." Frankly, I was naive and didn't seek help.
Instead of seeking guidance, I went out and got a job. I had student loans to repay in six month and needed money. So that started my "career" of working various jobs. During that time I wrote a book and various short stories. I think around this time I subscribed to Writer's Digest, Poets & Writers, and The Writer magazines. That's when I learned about query letters, submitting pieces of writing journals, writing contests and other things writers could do to get published.
From 2005 to 2006 I wrote query letters to agents, sent off short stories to be published in literary journals and tried my hand at writing contests. In return, I either got rejection notices or no response at all.
Writing Career: Part 2
Then in 2007 I learned about self-publishing. It was this year where I took two big risks:
Quit working full-time to write and live off savings
Pivoted from the traditional form of publishing and put all my effort into self-publishing.
I uploaded my books and short stories to Smashwords and Kindle Direct Publishing. Some copies were sold but not many. And toward the end of 2007 I came to some hard realizations:
My savings were low and I needed to get a job again.
I wasn't going to make it as a writer
My writing talent just wasn't ready yet for publication.
From here, I made a plan and left writing for a career in Technology. I wrote a book about that transition which you can buy from Amazon. From 2008 to about early 2019 I didn't publish anything although I continued to hone my writing craft.
Hobbies
Since from the age of nine or ten I loved reading. And I read of combination of fiction novels, comic books and graphic novels. I was a big X-Men fan (still am with no particular favorite X-Men character) and I loved the Tom McFarlane's run of The Amazing Spider-Man and then Spider-Man.
The library became one of my favorite places to visit, and my mom took me usually on the weekends. Since money was tight at times, the library offered a free solution to my love of reading. But I did have to spend money on comic books as those weren't available for checkout at the time. Thank goodness they were only a few dollars each in the early 1990s!
From reading came trying my hand at writing, which would eventually become one of my passions. Mostly because I wanted become a published author and knew practice made perfect. So I would write in notebooks or pieces of paper, eventually upgrade to a electronic typewriter during my teenage years.
Speaking of my teen years, I was an awkward fat girl who yearned to fit in but didn't. Sounds like all teenagers, huh? I wasn't inclined to sports, and wasn't popular enough to sit with "the cool kids." Participating on the Academic Team (think of Jeopardy but competing against other schools in the state) didn't help matters either.
One thing I did enjoy during this period of my life was drawing and painting. That came to be because of my love of comics and taking art classes at school. My favorite medium was pencil, followed by watercolors (even though it's difficult to use at times).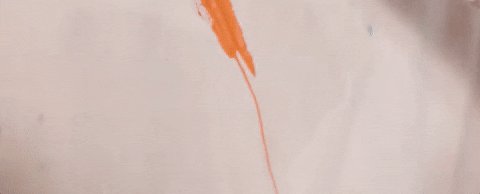 As of today, my hobbies are reading, playing video games, creating content for my YouTube channel, lifting weights, and cooking/grilling.